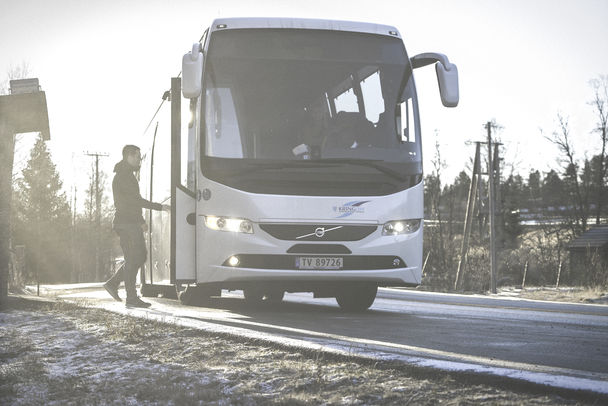 Periodic travel card
The periodic travel card suits those who travel a lot on one particular distance with bus or boat in Sogn og Fjordane.
If you travel back and forth every working day for a month (20 days), a periodic travel card will give you a discount of 50 %.
The price of a periodic travel card for the distance you want, can be found in the rate regulations for local buses.
The periodic travel card is personal, and is valid for an adult or a child for one specific distance in Sogn og Fjordane for 30 consecutive days from the day of purchase, with an unlimited number of travels. The periodic travel card for children is only available for private customers.
The card can be purchased by contacting the transport companies, or ordering them online by following the links below. Remember to attach a photo of yourself when ordering the card
You can renew your periodic travel card on the bus/local boat or at the office of the transportation company. You must bring valid ID when buying or topping up the card.
The initial purchase requires a deposit of 100 kroner to cover the cost of the card's production. All cards that are no longer in use may be returned. The deposit of 100 kroner will be refunded, providing the card has not been damaged or ruined.
In the case of illness, hindering the use of the card, the transport company will pay back 1/30 of the price for a month for each day the card has not been used, but not for fewer than 10 days. The reimbursement period is 30 days from the day of purchase.